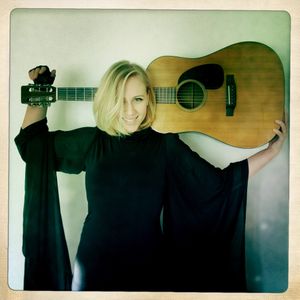 Her face may be unfamiliar, but there's a good chance you've already heard Stephanie Forryan's voice and music – on world tour with Chris Norman, in successful US television shows like "Lie to Me", or on releases alongside artists like Amy Winehouse and Duffy.
The native New England songwriter thinks of herself as a song-hunter. She "found" her first song inside an old acoustic guitar and started stalking simple folk songs. On her quest for inspiration she decided follow music from Boston, Massachusetts to Berlin, Germany. Since then she's been traveling the world performing, writing, and recording with some of Europe's most talented artists.
Since returning to her solo career in 2015, Stephanie has released two albums: Dreamer (2015) and Sweet Insomnia (2016), which led to extensive touring and appearances that included Club Passim's campfire.festival (USA), Ringsted Festival (Denmark), and Bardentreffen (Germany).
Stephanie is now working on her newest project: The Living Album. Each song is available as it is written and in its various stages to document the entire creative process. And fans can already access the songs on bandcamp. She also documents the experience in Her "Monday Music Minutes" and "Tech Talk" vlogs on YouTube.

Stephanie is especially thankful for the regular support she receives on the crowdfunding site Patreon. Thanks to Patron support she recently hit her first milestone, making this new website possible! To learn how you can support her music, visit her Patreon page.